As predicted earlier this week, Apple Tuesday announced the launch of new M2 and M2 Pro models of the Mac mini. These offer much faster speeds at the upper end, but also price cuts at the entry level, as Apple attempts to appeal to both ends of the market.
Apple's smallest and cheapest Mac had already been equipped with Apple silicon processors back in 2020, but it was overdue an upgrade from the M1 to the M2 chip used in 2022 editions of the MacBook Air, MacBook Pro, and iPad Pro. What was less expected was that the company would simultaneously add the option to get the mini with a brand-new upgraded M2 Pro.
"The new M2 Pro chip delivers pro-level performance to Mac mini for the first time," Apple said in a press release, "enabling users to run high-performance workflows that were previously unimaginable in such a compact design."
Specifically, the M2 Pro configuration features up to 12 CPU cores (eight high-performance cores and four high-efficiency cores), up to 12 GPU cores, and up to 32GB of RAM. It includes four Thunderbolt 4 ports and can support three 4K displays, or one 8K display. Apple says this model delivers up to 4.2x faster ProRes transcode in Final Cut Pro than the 2020 M1 Mac mini, and up to 2.8x faster gameplay in Resident Evil Village.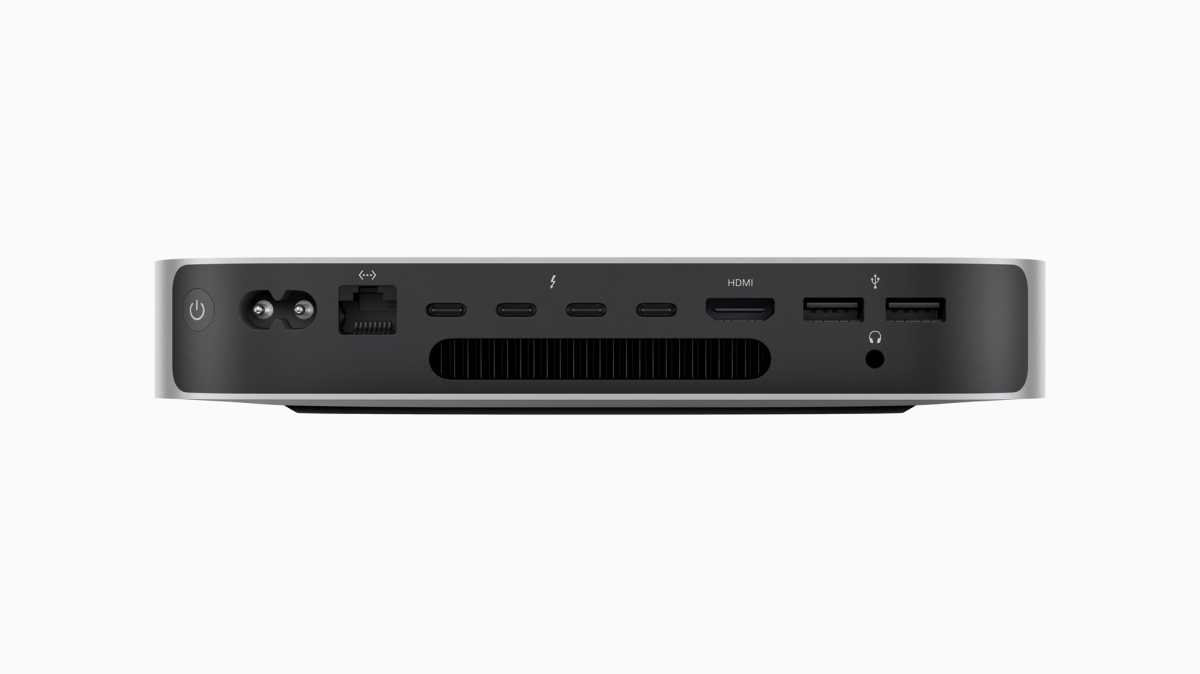 Apple
Not everyone will need this power, of course, and the Mac mini has traditionally been viewed and bought as a compact budget machine. But there's good news here too. The M2 model starts at $599 (or $499 for education), a decent price cut from the $699 starting price for the M1 model. Even in the UK, which has grown used to price increases in recent times, the starting price has dropped from £699 to £649.
Unsurprisingly, the M2 Pro model is rather less wallet-friendly. Its base configuration costs $1,299/£1,399, and build-to-order options–including extra cores, 32GB of RAM, 8TB of storage, and 10 Gigabit Ethernet–can increase this to $4,499/£4,599 without even getting pre-installed software. The previous Intel model started at $1,099.
U.S. readers can browse the pricing and configuration options and place an order for the new Mac mini on Apple's website for delivery starting Tuesday, January 24, although we're already seeing delivery estimates slip to three weeks or more. U.K. readers can order from the dedicated UK store.